Lemon Oil Homemade Health and Skin Care Tips
The Lemon oil is an extract from the common lemon or the Citrus Limon which is the fruit of the lemon tree. This tree originated in Asia and has found mention in the chronicles of history as long ago as 200 AD. The popularity of the lemon went through the roof when it was found (in Europe) that it could cure scurvy which was one of the most dreadful problems at that time.
On the other hand, though it was widely used against scurvy making it a favorite and must have item for any sailor, it was also used to fight fevers caused by infections, skin problems, digestive disorders, arthritis and skin care.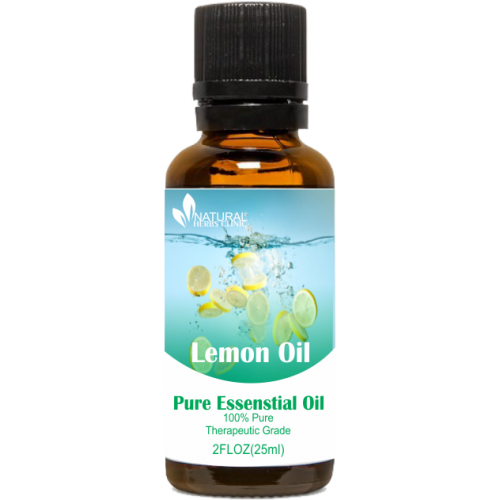 Properties of Lemon Oil:
Antibacterial
Antibiotic
Antiseptic
Antiviral
Astringent
Diuretic
Disinfectant
Experienced Natural Essential Oils users will immediately recognize doTERRA's superior quality standard for naturally safe, purely effective therapeutic-grade essential oils. DoTTerra's Lemon Essential Oil is from the botanical family cultivar, grown in Italy and pressed from the peel of the fruit.
Skin Care Benefits
Astringent (tightens skin)
Brighten Skin
Cleanse
Exfoliate
Lighten Skin
Soothe Sunburns
Clear Acne and Get Rid of Blackheads
Fade Dark Spots, Discolorations, Freckles and Scars
Homemade Skin Care Tips:
Mix 1 mashed banana with a 3 drops of diluted lemon juice. Helps clear and smooth skin.
Mix 1 teaspoon of honey, 1 drop of sweet Almond oil and 3 drops of diluted lemon juice, for a home-based facial mask. Apply mixture to face, let stand for 15 – 20 minutes then wash with water. Gently dry with towel. This helps reduce visible signs of premature aging.
Drink water with lemon every day. The benefits of drinking water with lemon can provide a healthy and natural glow to skin. It purges toxins from blood and purifies skin. If you are looking for ways to clear acne, how to detox or how to get better skin tone, this is a super easy way to start!
Common Uses:
Asthma
Cold and Flu
Constipation
Fever
Hypertension
Sore Throat
Stomach Ache
Stress
Throat Infections
Calm & Stress Relief
Disinfect Living Area
Insect Repellant
Healing Properties
Lemon oil is uplifting and can help with depression. It is energizing, an antibacterial, and an antiseptic and supports immune system health.
It can help sore throats when gargled in a water and salt mixture. Lemon oil has astringent and detoxifying properties that can enhance luster in dull skin. Its antiseptic properties help treat and control acne, and oily skin and help with other skin disorders.
Lemon oil is high in vitamins and antioxidants, like Vitamin C and therefore boosts immunity and stimulates white blood cells that fight disease. Lemon oil can also promote healthy blood circulation in the body.
Lemon essential oil acts as an astringent, an antiseptic, a disinfectant, and a styptic that prevent wounds from bleeding. It becomes an outstanding remedy when used in a compressor as a cleanser for treating bleeding wounds. Put a drop of Lemon essential oil on bleeding gums caused by gingivitis or tooth extraction.
Essential lemon oil taken orally will help counteract a high acid content in body fluids by stimulating manufacture of potassium carbonate, a neutralizing substance and is a preferred remedy for rheumatism and gout, because it cleanses the body of uric acid, a side effect of high acidity. In this case, the oil may be taken both orally and topically.
Lemon essential oil is a very good stimulant of the body's own immune system. It activates white blood cell formation and helps protect the body during flu epidemics.