The Various Health Benefits of Patchouli Oil
Patchouli oil is known for its different medical as well as cosmetic benefits, only a few people know about its psychological benefits. Yes, you heard it right. Patchouli oil helps in easing tension and relaxing. There are mixtures of therapeutic properties attached with patchouli oil.
Patchouli is a perennial herb and a fragrant plane that mostly grows in the tropical area throughout the world. The oil is distilled from the leaves and it has a rich spicy odor, which get better with the age. The major components of patchouli oil consist of henzaldehyde, eugenol and cinnamaldehyde.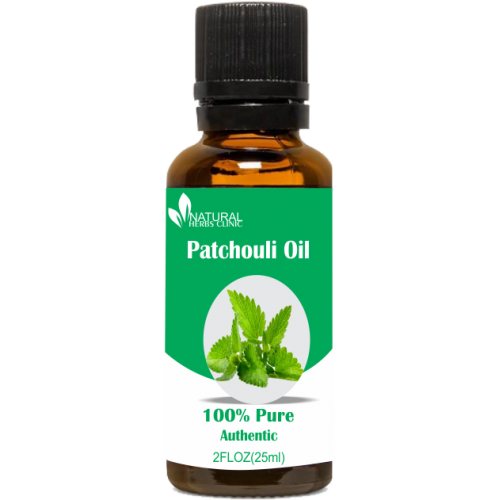 Oil properties
Patchouli oil has a rich musky-sweet, strong spicy and herbaceous smell. It is light yellow to dark brown in color and is thick oil.
Some of the most common utilize of this oil are discussed below.
Anti Septic: This oil protects the ulcers and wounds from infections and from being septic.
Anti Phlogistic: This oil is extremely effective in soothing inflammation, mostly those who result from fever and provides relief.
Astringent: It is useful in contraction of nerves, skin and muscles. It also helps in strengthening of teeth gums and prevents hair fall, loosening of muscles and skin shagging.
Febrifuge: It helps in lowering the body temperature in case of fever, as it helps in fighting with infections.
Cytophylactic: This extremely property of patchouli oil helps in generation of new blood cells and promotes their growth. This as well helps in production of RBC's, thus, keeping your skin young, energetic and healthy.
If you are looking for a product that is extremely useful in case of skin care then do think going for Patchouli product. The products that are made up of patchouli oils are extremely effective in treating dermatitis, eczema, inflamed skin and sores etc.
Homemade Skin Care
Patchouli oil is used in homemade soap recipes! It blends well with sandalwood, rose, shea butter, spearmint, myrrh, orange, geranium, cedarwood, lavender, jasmine and other floral scents. This specialty oil is blended with other soap making oils to make a natural deodorant, antiperspirant, homemade soap. This homemade soap is moisturizing and refreshing! The rich earthy smell is well
Hair and Scalp Conditions
Patchouli can be used for making homemade shampoo. It gets better dry itchy scalp conditions and helps get rid of dandruff. It's usually used as a hair conditioner for dreadlocks.
Anxiety
If you are suffering from anxiety or fighting odds against depression then you should try this oil. It is as well helpful in insect prone areas, as it helps in treating insect bites. Lots of people use patchouli oil for water preservation or for breaking up the cellulite.
Aromatherapy Benefits
Patchouli offers aromatherapy benefits. It can ease and reduce anxiety and depression. It is calming and sedating to the mind. It can help provide a peaceful night's sleep. It's, as well, known to sharpen intelligence and improve concentration. Blends well with grapeseed oil, Jasmine Oil and Lavender oil for nice, warm, massaging oil. Aromatherapy helps to achieve a harmonious environment.
Patchouli is as well safer to utilize. It is non-sensitizing, non toxic as well as non-irritating. Due to its healing properties, it has become a well-liked choice for different cosmeticians and doctors. You will even find numerous reputed education institutes offering you courses on patchouli oil and its different benefits. Patchouli oil is not only used in beauty products, its medical as well as insect replant properties further enhances its utility.