Tea tree oil is an essential oil which can be used for many purposes it includes keeping skin, hair and nails healthy. Tea tree oil uses are many making homemade cleaning products, diffusing it in the air to kill mold, applying it topically to heal skin issues and using it to treat viral infections. The oil also which has potential to treat the urinary tract infections for premenopausal women. Tea tree oil is an effective because it helps to remove those dry and dead skin cells that cause psoriasis. Its antibacterial, antimicrobial, antiviral, antifungal, antiseptic and anti-inflammatory properties are which works to relieve itching, redness, and burning and it also helps control the overproduction of skin cells, and contains terpinen 4, a compound known to offer relief to the condition as well, while penetrating deep into the layers of the skin to diminish psoriasis scars as well.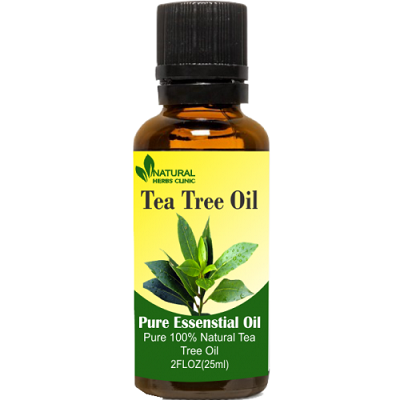 Tea tree oil for skin            
There are many Healthy benefits of tea tree oil which can be attributed to its antibacterial, antimicrobial, antiseptic, antiviral, balsamic, expectorant, fungicide, insecticide, and stimulant properties. Tea tree oil for skin has different benefits which prove best for your health.
Makeup remover
Tea tree oil for skin is also a great ingredient for the makeup remover too. Mix a ¼ cup of extra-virgin olive oil with 10 drops tea tree oil in a 4-ounce of glass jar with a lid. Shake until it gets well blended and then store in a cool, keep it in dark place when you are not using. For removing your makeup, saturate a cotton ball with this solution and then just sweep over your face. Rinse with warm water.
Tea Tree Oil for Acne
Tea tree Oil for Acne is one of the most common skin care products, and it is considered one of the most effective home remedies for acne. Tea tree oil can be just as effective as benzoyl peroxide, but without the associated negative side effects many people can have experience which includes red, dried and peeling skin. You can make a homemade gentle tea tree oil acne face wash by mix five drops of pure tea tree Essential oil with two teaspoons of honey. Then simply rub on your face, leave on for one minute, and then rinse off.
Soothe Skin Inflammation
Tea tree oil can also help to relieve inflamed skin. Common form of skin irritation is contact dermatitis, which can occurs when skin comes in contact with an allergen, such as nickel. Exposure to the allergen leads to red, itchy and sometimes painful skin.
Use tea tree oil to reduce cold sores
Apply tea tree oil directly on the cold sore about three or four times in a day. However, tea tree oil is toxic, so try to avoid getting it in your mouth.
Dry skin,
You can mix 5 tablespoons of tea tree oil with 1 tablespoon of almond oil. Massage it into your skin and leave it on. Take a Bath and wash your face as usual. Regular use of this mask can keep your skin hydrated for longer periods.