Lots of female are going through depression when they have Melasma or chloasma. Often, this form of excess pigmentation happens because of too much sun or women hormones. It is different from freckles in terms of size. It is usually bigger. So you can imagine how ugly you look with large brown patches over your face. Herbal Remedies for Melasma are very useful for the natural recovery of melasma.
There are dermatological methods such as chemical peels, laser and microdermabrasion that can treat hyperpigmentation. Though, they have possible side effects. And they are expensive. There is no guarantee that they will work for you.
You can use a foundation to hide your melasma. But if you're using it everyday, your skin cannot breathe. This will also prevent your skin from eliminating toxins from your body.
Melasma Symptoms
The main Melasma Symptoms are very easy to verify which includes irregular dark patches which slowly develop over time. These dark patches cover nose, upper lip, upper cheek, lips and forehead. Apart from cosmetic discoloration there are no such symptoms.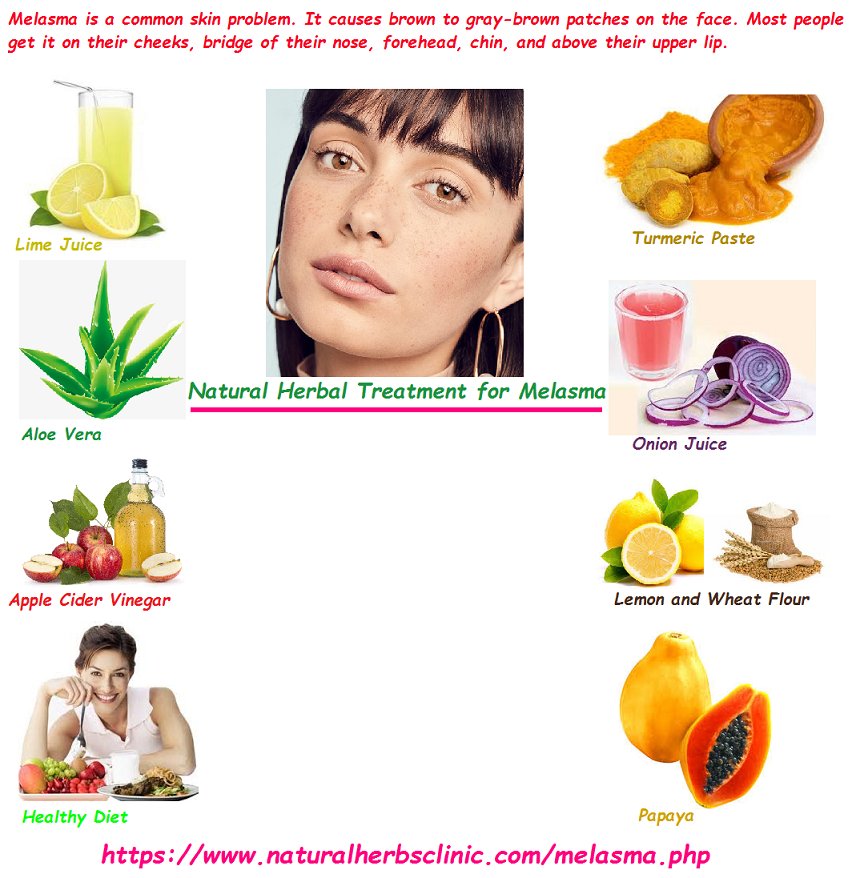 Melasma Herbal Remedies
Dark spots, melasma and hyper-pigmentation can come out on hands, face, and shoulders. Hormone fluctuations and sun exposure can cause uneven skin tone. No doubt cosmetic treatments provide an simple solution for these conditions, but you can lighten your appearance using simple ingredients from your kitchen. Having a healthy diet and undertaking healthy skin regimen can do wonders to skin. Some of the Herbal Remedies for Melasma a healthier glow are as below. Obviously, you can save money using home remedies. If you focus on plant-based path, it should not cause any side effect.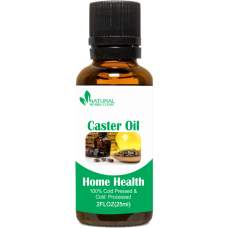 Castor Oil
Its extracted from bean-like seeds of castor plants. The undecenoic acid found in these seeds help lighten skin pots and slow ageing. Apply castor oil daily for 10 minutes. Visible difference is noticed within a month.
Onion juice and Vinegar
Onion juice and vinegar mixture offers wonderful skin benefits. Both these ingredients are natural body exfoliates. Prepare an onion puree and extract the juice. Mix equal amount of vinegar into this juice. Apply this solution directly on the age spots or melasma. Within six months, spots will be obviously reduced.
Aloe Vera
Natural Treatment for Melasma aloe vera promotes natural skin regeneration. New whiter skin cells come out from within. It is used in various skin lightening creams as an active ingredient. Aloe Vera is extremely effective against minor scrapes and burns.
Papaya
Papaya is a tropical fruit that is edible and offers skin benefits too it is an useful aliment which is used in Herbal Remedies for Melasma. It contains the enzyme 'papain' that helps exfoliate the face. Furthermore, it also aids regeneration of skin cells. Papain also restricts the activity of the pigment-producing enzyme 'Tyrosinase'. Simply rub raw papaya peel on the face and shoulders. Wash off after 15 minutes to reveal a glowing skin underneath.
Lemon Juice
Lemon juice is a rich source of natural vitamin C. Being strongly acidic, it is the just what the doctor ordered natural astringent. Its moisturizing action nourishes the skin from deep within. Lemon juice has long been used as Herbal Remedies for Melasma and uneven skin tone. Add vinegar or honey to lemon juice to improve the body color lightening effects. Regular use for 6 months will definitely yield positive results.
Apple cider vinegar
It has bleaching properties and has shown to be effective in the Melasma Natural Treatment condition. Simply mix it with equal volumes of water and apply on the affected areas. Leave it to air dry.
Use Sunscreen
Any treatment needs to be associated with avoidance of sun exposure. Failure in avoiding the sun will need a good sunscreen to be used at all times when you expose your skin.
These applications work best as part of an ongoing, overall healthy skin care plan along with healthy lifestyle choices like drinking plenty of water and getting sufficient work out and adequate sleep.
If you are worried natural skin care remedies act too slow remember that even prescription skin medicines can take weeks to see results. And the beauty of these home remedies is that they can become long-term healthy habits that have no bad side effects. In fact, you may find out yourself trying new cooking recipes with all that papaya and Almond Oil on hand.
Herbal Treatment for Melasma
Even though pigmentation marks due to melasma is extremely difficult to treat, there are some natural remedies that are rather effective. As with any kind of Herbal Treatment for Melasma, it takes time. But the result is permanent and free from any side effects.
A regular use of these natural recipes will not only get rid of melasma, but as well helps in the procedure of skin renewal by bringing the elastin levels to regular, it will help to give a good skin texture, helps in skin repair, get rid of the dead skin cells that are also deposited on the surface or blockage the skin pores and get better skin complexion.