Dry Skin
Dry Skin Herbal Supplements and Products, Safe and Benefited to Use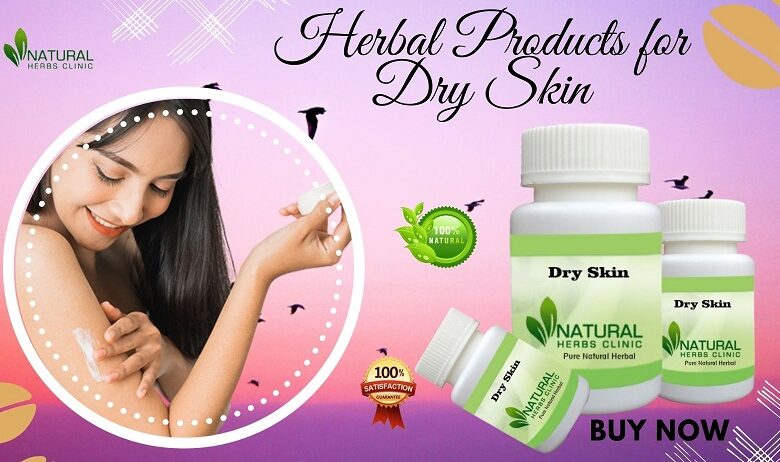 Natural Products and Herbal Supplements for Dry Skin are Safe and Benefited to Use. These recovery formula 100% made with herbal ingredients that have no negative effects to use.
What is Dry Skin?
Scaling, itching, and cracking are unwelcome symptoms of dry skin. It may happen for a number of reasons. You can have skin that is naturally dry. But even if your skin is normally oily, you can occasionally get dry skin. Any area of your body may be impacted by dry skin. Hands, arms, and legs are frequently impacted. Changes in lifestyle and over-the-counter moisturizers may be sufficient treatments in many cases. You should speak with your doctor if those remedies are insufficient. Your hands may get dry if you often wash them and use hand sanitizer. Applying moisturizer after each time you wash your hands can be beneficial.
What Causes Dry Skin?
When the skin loses water too quickly and dehydrates as a result, dry skin develops. A few factors can make it more likely for the skin to lose water.
The Signs and Symptoms of Dry Skin
A few signs of dry skin may indicate the need for therapy or lifestyle modifications. These signs may manifest as:
flaky or rough texture of the skin
skin burns or stings
excessive itchiness
peeling skin
infections
Related Article:
10 Herbal Remedies for Common Skin Problems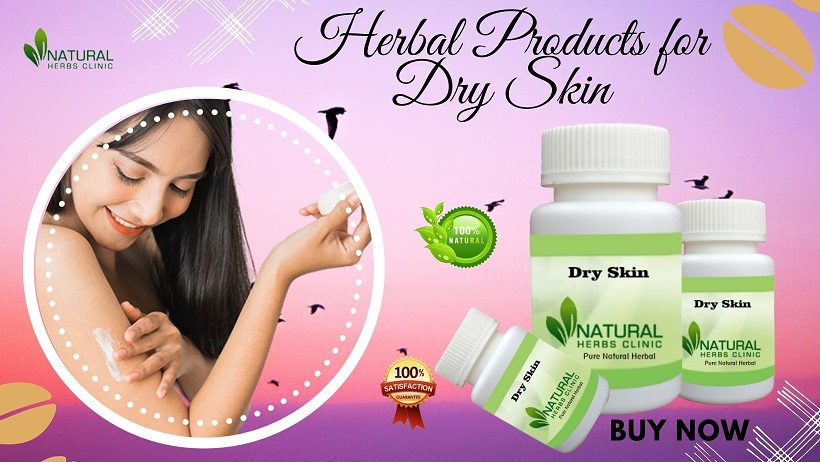 Natural Products and Herbal Supplements for Dry Skin
A person can alleviate dry skin with a number of natural methods. Unless otherwise specified, the majority of the therapies listed below can serve as moisturizers. Applying a moisturizer liberally to damp skin after a bath and letting it absorb is the ideal method to use one.
Olive Oil
Olive oil is one of the most popular natural Home Remedies for Dry Skin. This natural cure will help you have healthy skin because it contains many antioxidants and excellent fatty acids. Your entire body's dry skin will be soothed by this natural remedy. Extra virgin olive oil should be used in a thin layer over your regular moisturizer. You should apply a small amount of this natural remedy to your hands, legs, and other dry-skinned areas of your body before taking a shower. This natural remedy must be performed 30 minutes before to showering. The natural remedy for dry skin calls for mild massaging. You ought to wash up. After that, you should moisturize your skin lightly. You may also use olive oil to create another natural cure for dry skin. Four teaspoons of fine brown sugar, one tablespoon of honey, and two tablespoons of olive oil should be combined. This natural cure should be applied on dry skin. Over the course of a few minutes, you ought to move in gentle, circular motions. You ought to wash up. After that, you should moisturize your skin lightly.
Milk
Milk is one of the most popular all-natural remedies for dry, itchy skin. This Natural Cure for Dry Skin contains calming and anti-inflammatory qualities. They will aid you in getting rid of dry skin naturally. Lactic acid, which is present in milk, exfoliates dead skin cells and improves your skin's capacity to retain moisture. Additionally, this natural home cure for dry skin will aid in skin-lightening. A washcloth needs to be dipped in cold milk. The towel should then be applied to your dry skin for five to seven minutes. The milk should then be gently removed using a fresh washcloth that has been pre-soaked in warm water. This implies that your skin will continue to absorb your natural moisturizer. You must perform this all-natural remedy every other day. Add a few drops of rose water to four tablespoons of milk. This all-natural remedy should be used to your entire body. After ten minutes, you should wash your body with cold water after applying this natural remedy on your skin. This home treatment for dry skin should be used twice daily.
Honey
Honey is among the greatest Herbal Products for Dry Skin. This herbal remedy is one of the greatest moisturizers because of its humectants, antibacterial, and antioxidant characteristics [4]. Your skin will appear extra soft and silky after using this natural remedy. Additionally, it has a lot of vital vitamins and minerals that can assist you to improve the condition of your skin. Honey should be applied all over your body and left on for five to ten minutes. Take a bath or a shower after that. This home treatment for dry skin should be used daily. Additionally, you can create another mixture using this wonderful natural remedy. Olive oil, beeswax, and raw honey should all be measured in exactly the same amounts. Beeswax should be melted in a small pan over low heat. The pan needs to be taken off the heat. Then, combine it with the honey and olive oil. This natural treatment should be used all over your body. Ten minutes should pass while you allow it to remain there. After that, you ought to shower. This natural Herbal Remedies for Dry Skin should be used daily or every other day.
Coconut Oil
Additionally, coconut oil works wonders as one of the Herbal Supplements for Dry Skin. The healthy amount of fatty acids in this natural remedy will hydrate your skin. Before going to bed, massage warm coconut oil all over your body. This cure should be washed in the morning. Because your skin would seem soft and smooth after using this treatment every day, you should use it. After taking a shower or bath, you can apply coconut oil to your skin if you have dry skin. The coconut oil can be easily absorbed when your skin is soft and warm from a bath. This home treatment for dry skin should be used daily.
Avocado
Because avocado contains antioxidants, vitamins, and fatty acids that will benefit your skin from the inside out, it is one of the successful Natural Remedies for Dry Skin. Additionally, it is high in vitamin A, which supports skin healing and maintenance while restoring silky smooth skin. To get a smooth paste, you should mash avocado pulp. This paste should be applied all over your body. You should give this natural remedy ten to fifteen minutes to work on your dry skin. Then, use cold water to rinse this paste off. One treatment should be performed each day. Additionally, you can enhance the amount of good fats in your body by consuming one glass of avocado smoothie every day. They'll keep your skin nourished and moisturized. 12 of a ripe avocado should be mashed, then 12 cup of honey should be added. This combination should be applied to your skin. Before rinsing it off, you should let it sit there for fifteen minutes. This natural remedy should be used once or twice a week. More than that is not recommended while using this Herbal Supplements for Dry Skin.