Online Doctor Consultation: Good For Senior Citizens?
Online doctor consultation has rapidly been growing in popularity ever since the beginning of the coronavirus pandemic. Senior citizens all around the world are benefitting by taking online consultations through healthcare apps. It allows them to get the medical attention they need from the comfort of their homes with the help of expert online doctors registered on these apps.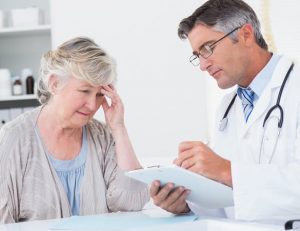 It is now easier than ever to take multiple medical opinions online. It enables us to get a medical consultant to answer all our questions at any time of the day. These healthcare apps have proved that the practice of medicine is not region-bound and thus give us a choice to consult online doctors from all over the globe. These healthcare apps act as a personalized healthcare manager at the fingertips. Here are the benefits of online doctor consultation for senior citizens:
1.Convenience
One of the top priorities of senior citizens is convenience. As we grow, our bodies lose the energy and flexibility they once had. Opting for medical consultation and treatment online is a convenient alternative to offline doctors' appointments as the patient does not have to step out of the house for a check-up.
Online consultations are helpful for senior citizens who live alone as they can get their medical records whenever required because they are uploaded online. Their caregivers can talk to the assigned medical consultant online from any part of the world.
2.Easy Payment Options
Many healthcare apps give the option to pay their fees online. These days, online payment options are safer and more secure than cash options as there is always a paper trail of the transactions taking place online. You can take care of your parents and grandparents by booking an online consultation for them and paying online. Even if you're not close to them physically, these apps help you take care of them remotely.
These apps provide various payment options such as debit cards, credit cards, net banking, UPI, and mobile wallets. Payments can also be made in EMIs through the customer portal.
3.Economical
Getting an online medical consultation helps save money in the form of travel expenses and the surplus taxes that people pay in the case of multiple bills. Healthcare apps take care of diagnosis, tests, and prescriptions, all under one umbrella.
It is far more convenient than making several doctor's appointments and going to different places for tests and medicines. It also allows you to save time, and as we all know, time is money.
4.Never miss an appointment
It is not uncommon to schedule a doctor's appointment and not show up because of some emergency. All you need is your smartphone, a stable internet connection and any good healthcare app to get your medical problems solved in a breeze. The app lets you set reminders to take medicines on time and keep track of upcoming appointments and vaccinations.
Avoid hospitals
Online medical consultations allow the doctor and patient to communicate much better. It also allows the doctor to keep a close eye on the patient's health even though they are not in physical proximity. Online patient monitoring lowers the chances of hospital admissions for online patients.
6.Better choice of doctors
If you live in a town where quality medical assistance is hard to come by, online consultations are a great fit for you as the choice of doctors is very vast. You can choose specialists for specific problems that you might be facing. These apps also have some of the country's best doctors available for all your medical needs.
7.Easy second opinions
With quality healthcare at the tips of your fingers, getting a second opinion has become a hassle-free task. Unlike offline options, you do not have to travel to a different location for a second opinion. You can easily book another appointment with another doctor in under an hour. It assures that you are receiving the best medical treatment options available.
Conclusion
Providing quality healthcare to the elderly has become easier than ever with the help of healthcare apps. With the help of online doctor consultations, senior citizens can receive premium healthcare in minutes without leaving their homes.
Online medical practitioners make the job of a caregiver extremely easy. Knowing that your loved ones are safe and healthy at home is a feeling that everyone deserves to have, and that satisfaction is only a few taps away for you!