Polycystic Kidney Disease – A Serious Disease Of Kidneys
What Is Polycystic Kidney Disease?
Polycystic kidney disease is actually a hereditary kidney disorder. It tends to cause cysts that form in kidneys. Such cysts are fluid-filled and may impair proper functioning of kidneys; they can even lead to kidney failure. As per UCM, University of Chicago Medicine, polycystic kidney disease is basically the leading fourth reason of kidney failure. Around half the sufferers of PKD tend to develop cysts in their liver also. (UCM, 2012). Natural herbs clinic offers Polycystic kidney, Herbal Remedies for Polycystic Kidney Disease which is the result of prolong research done in order to treat the disease successfully.
Polycystic Kidney Disease Causes
Pathogenesis of Polycystic Kidney Disease is yet unknown. But both ARPKD and ADPKD are linked with the proteins abnormalities involved in development of sensory, functional cilia in kidneys, such protein abnormalities are hence responsible for disruption of the intracellular regulation of calcium by the cyclic adenosine monophosphate stimulation, eventually resulting abnormal proliferation of formation of the benign cysts plus tubular epithelial cells.
Polycystic Kidney Disease Symptoms
Main symptoms and signs of polycystic kidney disease include tenderness or pain in abdomen, frequent urination, blood in urine, pain in sides, kidney stones, UTI-urinary tract infection etc. according to the experts of natural herbs clinic, some other Symptoms of Polycystic Kidney Disease include pale skin color, heaviness or pain in back, skin that tend to bruise easily, joint pain, fatigue, nail abnormalities etc.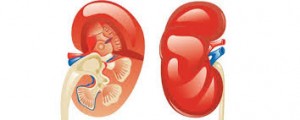 Polycystic Kidney Disease Complications
There are many complications that are associated with PDS such as high blood pressure, loss of kidney function, pregnancy complications, developing cysts in liver, developing aneurysm in brain, heart valve abnormalities, colon problems, chronic pain etc.
Polycystic Kidney Disease Prevention
In case you have Polycystic kidney disease and considering to plan a baby, a professional genetic counselor can actually help assessing the possible risk of further passing it to your baby. Keeping the kidneys healthy can help preventing certain complication of Polycystic kidney disease. One can hence protect his kidneys through managing his blood pressure. Mentioned below are few tips that will help keeping in check your blood pressure.
• Regularly take your blood pressure medicines those prescribed by doctor.
• Consume the low-salt diet that contains a lot of vegetables, whole grains and fruits.
• Maintain healthy weight.
• In case you are a smoker, then quit smoking.
• Regular exercise for around 30 minutes daily.
Polycystic Kidney Disease Diagnosis
Since it an inherited disease, thus the healthcare may review the patient's family history. He may firstly CBC report, urinalysis, imaging tests can be conducted in order to observe cysts of liver, kidney plus other organs. Well, imaging tests include abdominal CT scan, abdominal ultrasound, abdominal MRI scan, and IVP- intravenous pyelogram.
Polycystic Kidney Disease Treatment
In order to drain the fluid of some larger cysts, small catheter is basically inserted into cysts. In some severe cases, the doctor may suggest surgery to remove cysts; however that tends to be the temporary solution. High blood pressure is also controlled through medications to prevent any further damage to the patient's kidney. For UTIs, antibiotic can be recommended, whereas kidney failure, in case caused due to severity of condition, kidney transplant or dialysis can be considered. Natural Herbs Clinic offers an effective Treatment Polycystic Kidney Disease which has proved to treat countless of Polycystic kidney disease patients successfully. It is prepared using hundred percent natural ingredients, thus no point of side effects!
Natural Herbal Remedies for Polycystic Kidney Disease Treatment
Natural Remedies for Polycystic Kidney Disease generally consists of treating the indications or complications that can happen from this condition. Hypertension is a usual occurrence among patients who create kidney problem; in this way, drugs may be recommended for controlling circulatory strain.
As simple as it sounds, this Natural Treatment for Polycystic Kidney Disease has really helped a few encountering Polycystic Kidney Disease about-face to a customary and dynamic life. It is a totally safe plant based eating routine for the insurance of the kidneys that goes this way.
Herbal Treatment for Polycystic Kidney Disease  work successfully for kidneys and as well inside the liver. Most such remedies are simple herbs which are entirely alright for delayed use and also have a variety of advantages like enhancing the absorption, and improving the ability of the influenced organ, for example, ovary, kidneys and the liver. The appropriate use of such Herbal Remedies for Polycystic Kidney Disease prescribes by Natural Herbs Clinic therefore helps in conception in ladies having polycystic ovaries.
Read more about Herbal Remedies for Polycystic Kidney Disease at: Natural Herbs Clinic.
Save