Natural Herbal Remedies for Prickly Heat – Skin Rash
Prickly heat rash strikes most of us at some point in our lives, generally when we are infants. Odds are that most of us have experienced the small, red, pus filled blisters which characterize this irritating disease and the nagging itching which accompanies them. The good news is that prickly heat is easy and safe to treat with Herbal Remedies for Prickly Heat, so we should not have to live with it indefinitely.
Prickly heat generally appears on the back, armpits, chest, groins and waistline. Babies and overweight persons are more prone to suffer from prickly heat. This skin irritation appears particularly in humid and hot conditions.
The common symptoms of prickly heat are: prickling or stinging sensation, tiny itchy rashes or bumps and mild inflammation in the affected parts of the body.
Prickly Heat Symptoms can include the following:
Greater degrees of irritation
Red rashes or inflamed areas of skin
Small blisters
Itching and irritation
Red or pink patches on the surface of the skin
Large welts, hives, and raised red bumps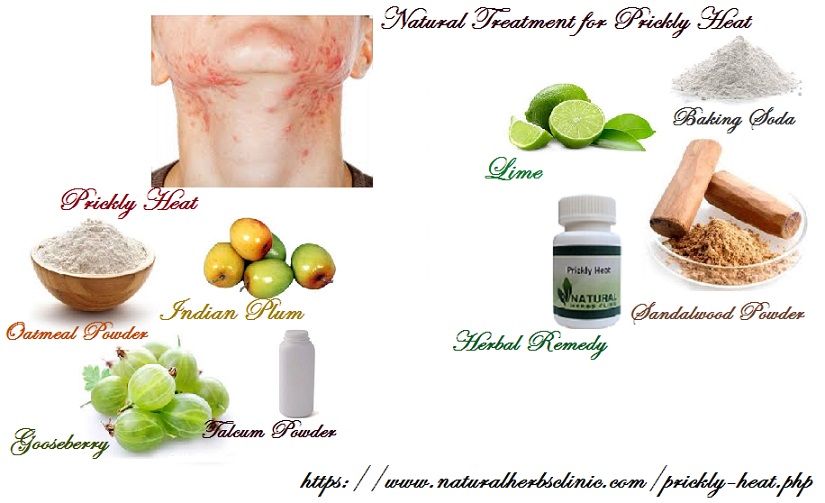 Natural Herbal Treatment for Prickly Heat
In order to get rid of this disgusting skin-disorder, regular use of natural and herbal remedies will be extremely useful. Natural and Herbal Remedies for Prickly Heat generally do not have any side-effects and cures prickly heat effectively. Let's take a look at the following Natural Treatment for Prickly Heat.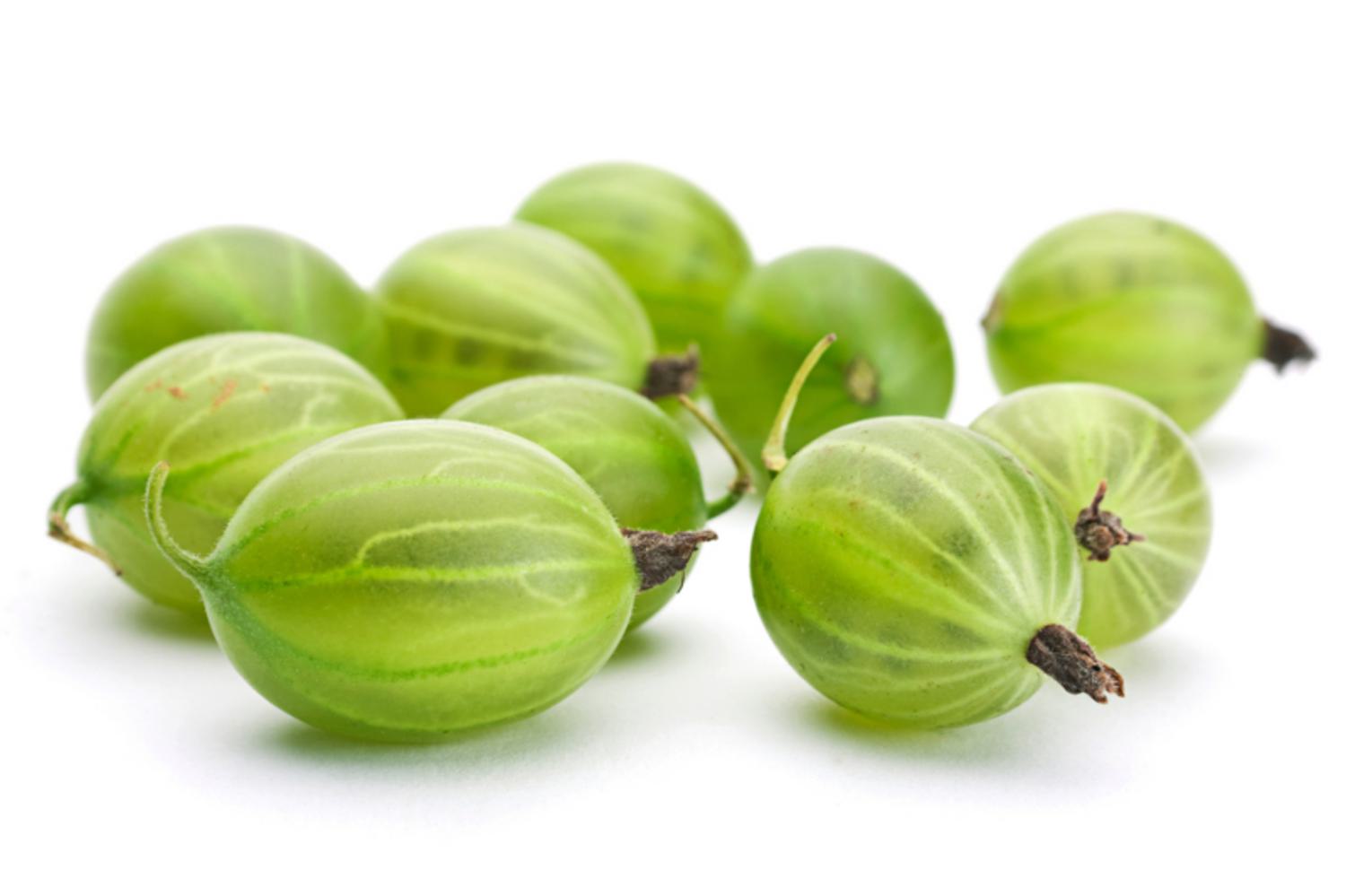 Gooseberry
Gooseberry is another one of the useful Herbal Remedies for Prickly Heat, Take an earthen vessel and fill with water, then put about twenty gooseberries in the pot and cover it. Leave as it is for the whole night. On the next day, mash up the berries in the pot, then filter the water, add sugar or honey and drink. It removes heat from the body and helps for digestive system.
Talcum Powder
Here is another way, which helps to soak up the dampness of skin. Apply the herbal powder of talcum on your skin after bath. Talcum powder keeps the skin dry and cures prickly heat fast.
Sandalwood Powder
One more great and Best Prickly Heat Herbal Treatment is to mix sandalwood powder in rose water and made a paste of it. Later apply this on rashes and thereafter let it dry.
Baking Soda
Mix a teaspoon baking soda with a cup of water. Wet a compress in this mixture and apply it on the affected areas. Repeat this treatment some times a day to get relief from prickly heat. Keep the compress about ten minutes. Baking soda is another one of the famous aliments which use in Herbal Remedies for Prickly Heat.
Oatmeal Powder
It is also a very beneficial Prickly Heat Natural Treatment. Add a little of oatmeal powder to your bath-water. It will lessen the itching and help you to feel better.
Indian Plum
Leaves of Indian plum are very good at treating prickly heat. Just take the leaves, crush them and keep mixing with baking soda until you get a paste. Then apply it on eruptions.
Lime
Prickly heat needs to be cured internally too. That is why I advise you to drink lime juice at least three glasses per day.
Prickly Heat Home Remedies
Yes, it can be avoided and prevented easily if you follow the following Prickly Heat Home Remedies:
Avoid too much sweating, hot and humid environment.
Always use loose cotton clothing, avoid polyester garments.
Maintain better ventilation and temperature in your room with air conditioning or fan.
Take plenty of water to maintain your body temperature.
Take a cool bath or shower as needed.
Apply cool or frozen packs to the affected area. Keep in mind; don't just keep the frozen pack in the area for more than 10 to 15 minutes.
Keep your sleeping area cool and well ventilated
Avoid situations that can lead to excessive sweating, such as hot, humid environments and strenuous physical activity.